Contemporary China
Exhibition
1 Nov 2016—
1 Feb 2017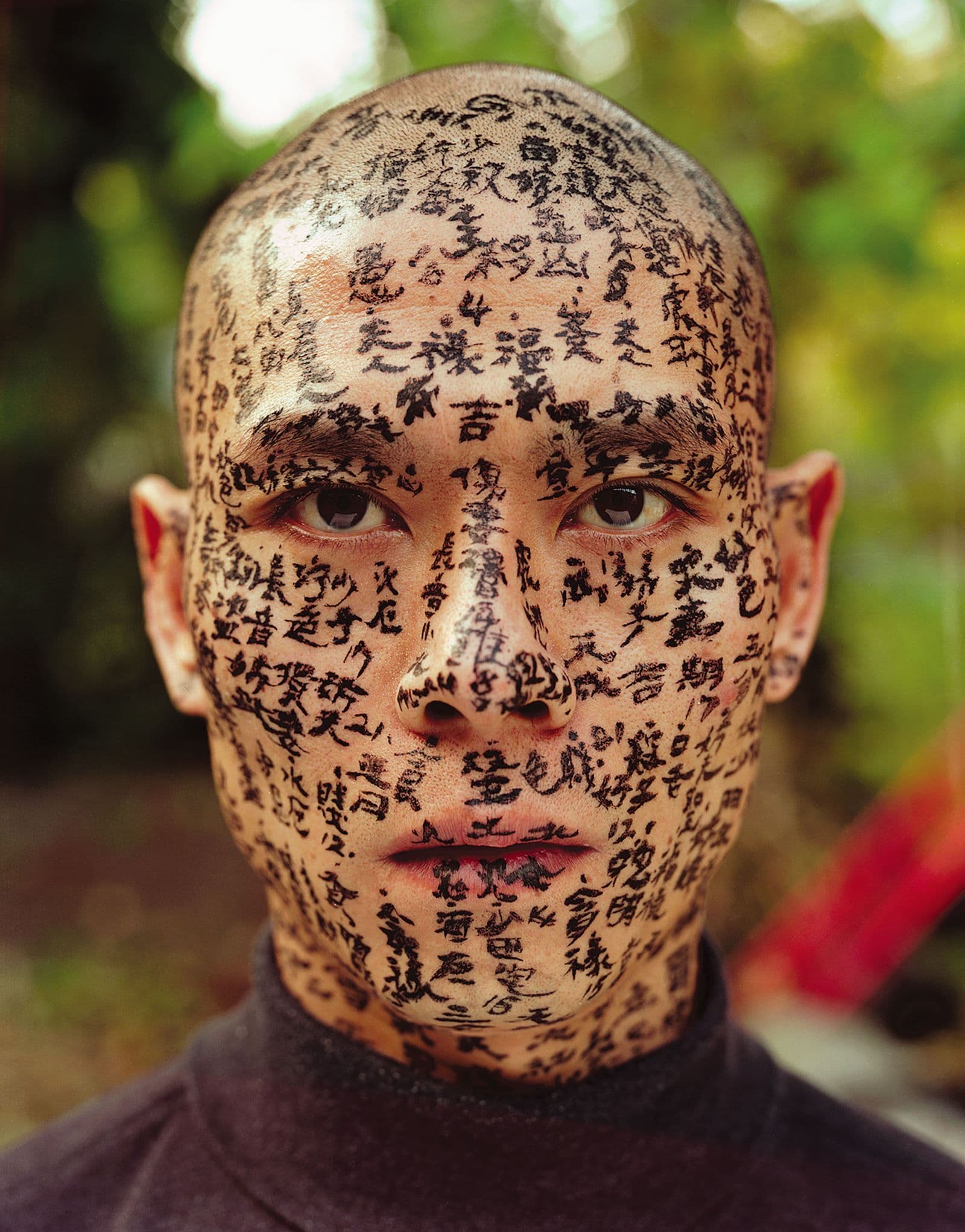 About
---
The NGA opens the first of a series of displays of recent art from Asia with a focus on contemporary Chinese art. This survey explores issues of culture, identity and resistance through work from well-known artists such as Zhang Huan, Ai Weiwei, Zhang Xiaogang, Ah Xian and Lian Tianmiao. Also on display is an impressive installation from Xu Zhen, who is part of a younger generation of Chinese artists making an impact on the global contemporary art scene.
Zhang Huan's practice is celebrated through large photographs that document a series of performances created between 1997 and 2002. Concerned with questions about individual power, society and censorship, the artist uses his own body to powerful effect. In contrast, An archive is a quiet act of resistance by Ai Weiwei, an artist who is internationally renowned for his controversial works of art, activism and his arrest and detainment by Chinese authorities in 2011. Following the design of Chinese textbooks, the work presents 9000 pages of text written between 2005 and 2013 for the artist's online blog and the social media platform Twitter. Set within a traditional Huali box, they combine history with technology, and pit the cultural against the individual.
Also shown is a selection of photographs from the series Here? or There? by Lin Tianmiao, one of the leading female voices in contemporary Chinese art, and her long-time collaborator Wang Gongxin. Seen through a telescopic portal, the images of futuristic feminine forms set within a bleak and ruinous landscape create a surrealistic, eerie drama. Xu Zhen's Play 201301 is overtly provocative. An enormous Gothic cathedral-inspired sculpture, it is suspended above the ground and adorned with leather, metal studs and spikes, whips, handcuffs, gags and other toys associated with the BDSM (bondage and discipline, sadism and masochism) subculture.
The NGA display is presented in partnership with two of Australia's most significant collections of contemporary art from China: The Gene & Brian Sherman Collection, Sydney and the White Rabbit Collection, Sydney.
Artists
Xu Zhen
Xu Zhen is a provocative Chinese artist whose wildly varied output spans painting, sculpture, large-scale installation, performance, video and photography. Thrilling in its presentation of potential physical danger and conceptual risk, Play 201301 is a leather fantasy castle suspended by taut rope and chain, crafted from collaged components of BDSM accessories.
The installation evokes thoughts of fetish and sex. A 'quickie' reading of the work may leave the viewer impressed by the sheer spectacle while also contemplating the bravura of an artist who blatantly engages with the subject from within a country known for conservatism and censorship. Spend a little more time teasing out the wider conceptual concerns in Xu Zhen's Play 201301 and the installation presents alternative readings.
The precarious balance enacted by power, pain, fetish and fantasy, dominance and submission become metaphors for the roles played by the artist in the art market. Xu Zhen plays out his strategic game on the global stage, asking his audience to contemplate, 'exactly who is playing with whom?'
Zhang Huan
Based in Shanghai and New York, Zhang Huan is an internationally renowned contemporary artist, with an enduring interest in performance. To raise the water level in a fishpond documents a performance from 1997. Zhang Huan asked a group of 40 rural labourers, who had moved to Beijing for work, to stand with him in a shallow fishpond. Against a belief that individual actions cannot effect change, their presence together raised the water level, however slightly.
The nine large photographs in Zhang Huan's Family Tree record an event in which three calligraphers devoted a day to writing on the artist's face and neck, gradually obscuring his skin with glossy ink. The calligraphic text relates to ideas of fate and divination from physical characteristics, and to the family and traditional stories that bring together opposing ideas of fatalism and the power of individual will. The script in the centre of Zhang Huan's forehead relates to Yu Kong Yi Shan (The fool who moved mountains), a well-known folk tale about a man whose determination to level two mountains inspired the help of the immortals.
Since returning to China from New York in 2005, Zhang Huan has concentrated on sculpture, installation and painting, often with reference to Buddhist sculpture and old photographs.