2022
Contemporary Australian Architects Speaker Series
Wednesdays, 7–28 September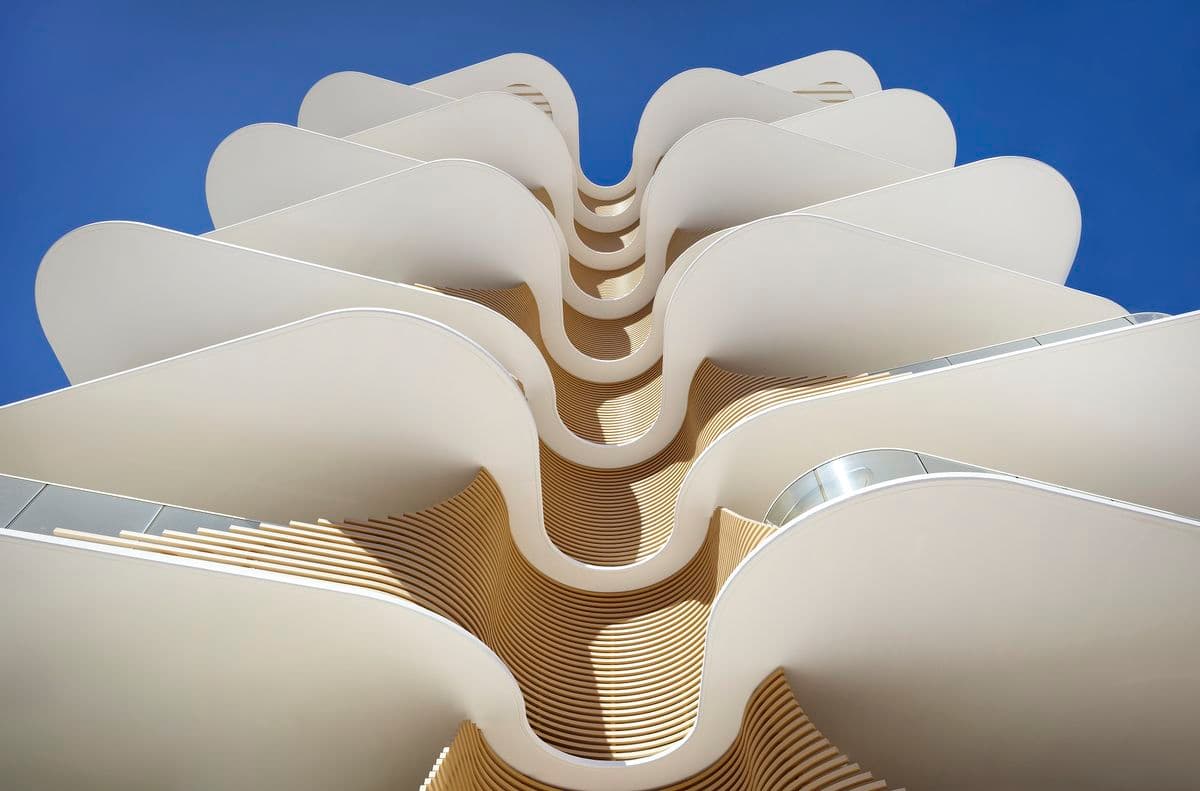 About
This annual lecture series showcases the latest work of renowned Australian architects.
For more than two decades the National Gallery has proudly partnered with the Australian Institute of Architects (ACT Chapter) to present the Contemporary Australian Architects Speaker Series.
Sponsored by BCA Certifiers Australia Pty Ltd.
Supported by
Australian Institute of Architects

BCA Identifiers
Season Tickets
In Canberra? Join us in the James Fairfax Theatre. Or join us online from the comfort of your own home.
Check the starting time in your state:
ACT, NSW, VIC, TAS, QLD: 6pm
SA, NT: 5.30pm
WA: 4pm
Early bird season tickets on sale until 5pm, 2 Sep 2022

| | |
| --- | --- |
| Standard | $112 |
| Concession | $90 |
| Australia Institute of Architects Member | $90 |
| National Gallery Member | $90 |
| Student | $56 |
Speakers
Lecture 1: Kate Fitzgerald
Whispering Smith
Wed 7 Sep 2022, 6pm AEST
Whispering Smith is a staunchly feminist residential architecture practice and medium density housing leader in Perth. They are champions for millennial housing, sustainable design and friendly minimalist architecture, and are renowned vocal advocates for gender equality. Frustrated with unsustainable development and tree canopy loss in their local Perth neighbourhoods, Whispering Smith founded sister company and sustainable developer, New Resident. With a united vision for affordable, ready-made architecture, they defy the sameness and short cutting of traditional developers to deliver a revolution in new and architecturally renovated homes. Out with the old, in with the new. Their 'House A' carbon-neutral dwelling in Scarborough won the Institute of Architects WA Chapter's Small Project Award in 2018.
Lecture 2: Koichi Takada
Koichi Takada Architects
Wed 14 Sep 2022, 6pm AEST
Koichi Takada belongs to a new generation of architects that strive to bring nature back into the urban environment. In describing his practice, he says:
"Questioning the loss of nature in cities opens up new possibilities in architecture and design. In nature, we find our ability to regenerate. Nature constantly adapts to the changing environment. I see architecture as being very similar to nature. Architecture can greatly contribute to the making of healthier and sustainable places, our role has never seemed so relevant in light of the challenges that face us today…Great visions plant the seeds that help young minds grow and shape the next generation."
Drawing inspiration from local Norfolk pines, the mixed-use residential project 'Norfolk' is a sculptural and sympathetic addition to its coastal location in Burleigh Heads, Queensland. Koichi Takada Architects is based in Sydney with offices in Brisbane and Paris. The practice was named Best Overall Winner at New York's inaugural Architizer A+ Firm Awards 2021 in the Medium Firm category.
Lecture 3: Jo Best
Troppo
Wed 21 Sep 2022, 6pm AEST
Troppo embrace the informality of the Australian lifestyle both in their approach to design as well as their enjoyment of practice. Whilst the name Troppo was devised in and for the tropics, the name now denotes, more broadly, a practice of regionally based studios that look first to place in order to understand the potential of a project. Working with and learning from Aboriginal custodians on who's country they work to develop cross-cultural conversations as a generative design process has provided unique opportunities to work across Australia. A highly collaborative practice whose roundtable approach values all voices, Troppo are committed to sustainable, responsible architecture.
Lecture 4: Aaron Roberts & Kim Bridgland
Edition Office
Wed 28 Sep 2022, 6pm AEST
Edition Office is an architecture studio encompassing cultural, social and technological research, enabling exploration of material expression, form and spatial practice. The experiential qualities of their work enable projects which re-articulate relationships between communities and place.
In 2020 the practice was shortlisted for the Swiss Architecture award and received the Canberra Medallion for their collaboration with artist Daniel Boyd for the inaugural National Aboriginal and Torres Strait Islander War Memorial, For Our Country.
FAQs
Are the online and theatre ticket prices the same?
Yes.
How long are the lectures?
Each event runs for approximately 70mins.
Can I access a recording of the event online?
All lectures are live and commence at 6pm. A video recording of the event will be provided the following day to both online and theatre ticket holders and will be available for 7 days.
When will the audio recordings be available on the Gallery's website?
Audio recordings will be available this time next year.
When will I receive an online link to the lecture? 
You will receive an email with viewing link before 2pm on the day of the lecture. This email will go to the email of the person who booked the tickets. Please call the National Gallery on 6240 6411 if you have not received your email.
I purchased an online season ticket but will now be in Canberra in September. Can I change my season ticket to a theatre season ticket?
If there is availability in the theatre, we are happy to refund your online season ticket and reissue you a season ticket for the theatre.
Why can't I buy an online ticket after 12noon on the day of the lecture?
We need to close tickets sales for online to ensure all ticket holders receive their online link via their booking email.
Can I buy a ticket on the door? 
If we have availability in the theatre, yes. We encourage you to buy early to avoid disappointment.
Are the galleries open to view after the lecture? 
No.