National Summer Art Scholarship
15 – 21 Jan 2023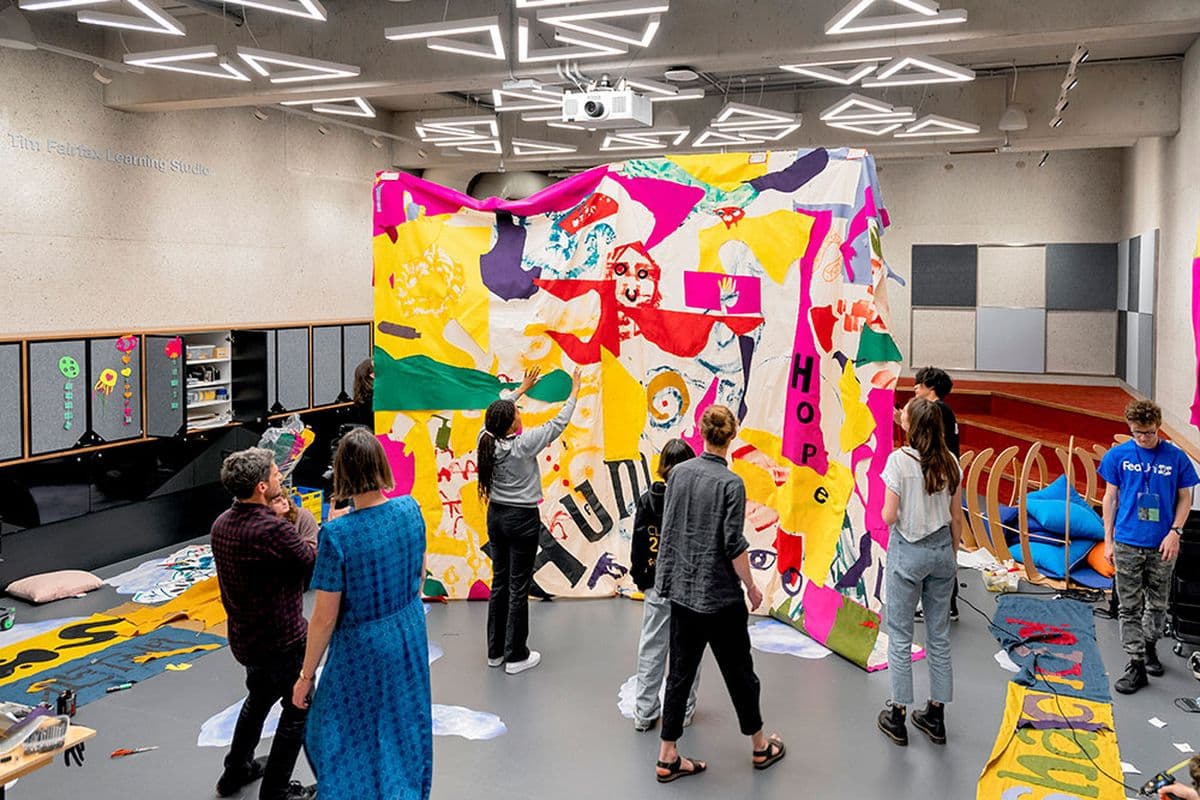 Kickstart your professional career in the arts with this esteemed and exciting summer scholarship opportunity.

Applications open 8 August to 30 October 2022.
"The program has really boosted my confidence and I am even more excited and determined to continue on the path of art"
Artist, conservator, curator, designer, educator, digital producer, publishing professional…
There is more to a career in the visual arts than meets the eye!

The National Summer Art Scholarship is an immersive and comprehensive arts program for young people interested in a career in visual arts. Now in its 25th year, the Scholarship has been instrumental in helping hundreds of alumni discover their career path in the arts.
If you are in Year 11 or equivalent and interested in art, you can apply to spend a week this summer at the National Gallery of Australia in Canberra.
Become one of 16 students selected from around the country – two from each state and territory – to participate in the National Summer Art Scholarship, 15 – 21 January 2023.


Scholarship includes:
The opportunity to experience the Gallery's dynamic environment and to meet the arts professionals who work here
Engage with artworks in the national collection up-close
Artist-led studio workshops
Return airfares to Canberra from your nearest airport
Accommodation at the Brassey Hotel
All meals, including a celebratory dinner
Free entry to the exhibition Cressida Campbell
Exhibition tours
Free membership to the National Gallery in 2023
"Getting to know everyone from all over Australia has also been amazing and it has been great to see that we have all kept in touch! I honestly can't thank you enough and I am very fortunate to have experienced something like this. I will be coming back to visit sometime!"
How to Apply
The application process has three components:
Develop a creative response to the work of art Giraaru Galing Gaanhagirri, 2022, Joel Bray, Wiradjuri People (See details below). Your response may take any form or approach that you choose. Your response might connect with the content of the work and ideas expressed by the artist. Alternatively, you could consider how the artist's practice might inform new approaches to form and technique in your own work. The completed works or documentation of the work must be submitted along with your application form. Please observe the following applicable size restrictions:
2D - A4 maximum
3D - 297 x 210 x 100mm
Audio - 1 minute maximum
Video - 1 minute maximum
2. Write a maximum 500-word artist statement outlining the approach you have taken to your creative piece and how you have responded to Bray's Giraaru Galing Gaanhagirri, 2022.

3. Complete the application form Online
Or
Click Download to print the application form and submit your application via post or email.

Successful applicants will be advised in November 2022.
Focus work of art for creative response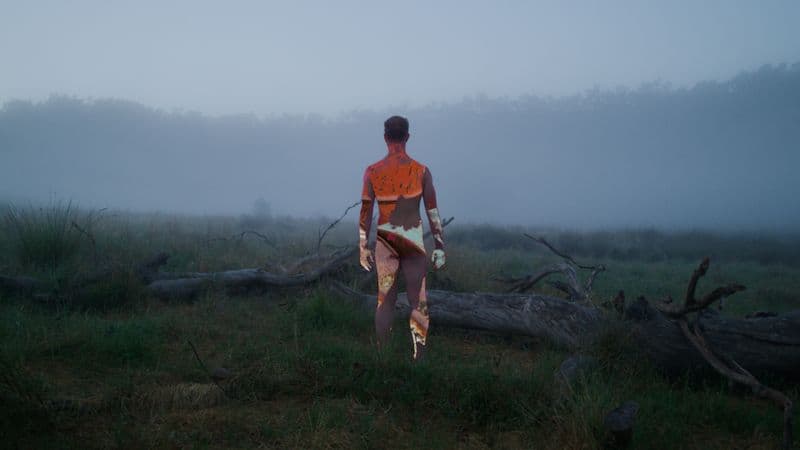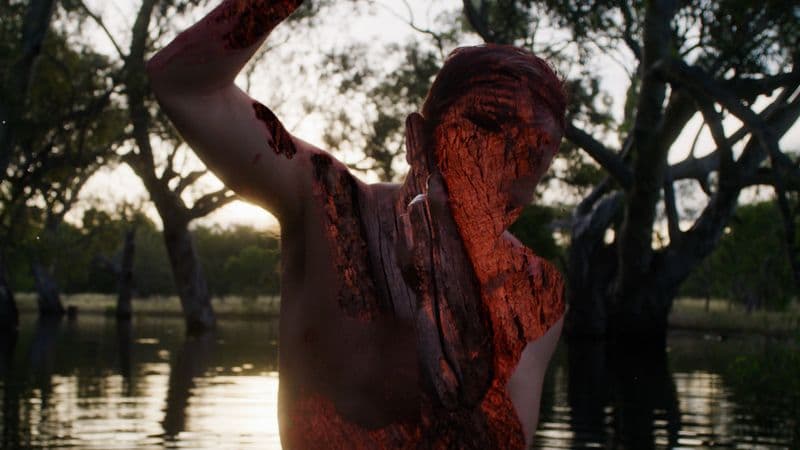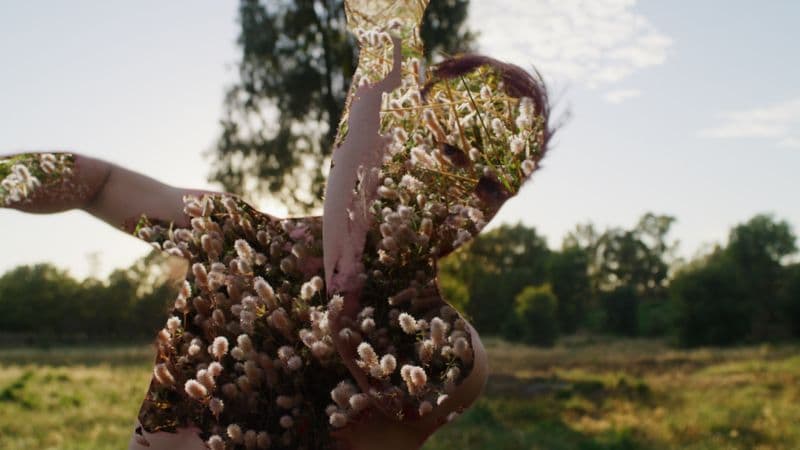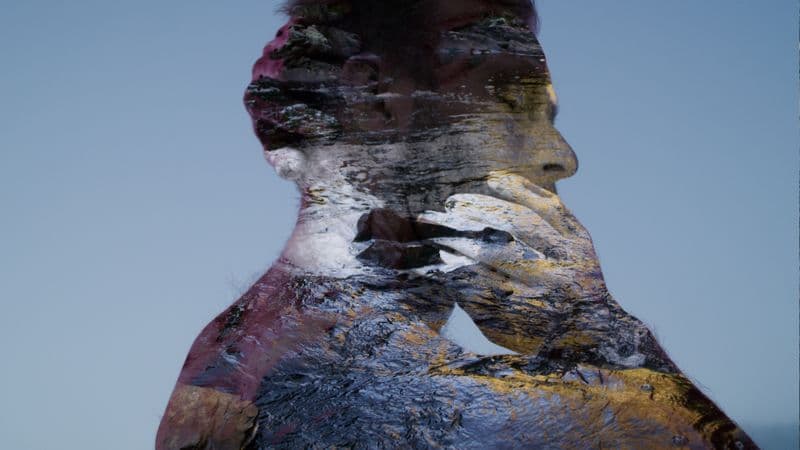 Giraaru Galing Gaanhagirri, 2022 is a multichannel video installation depicting dancer and choreographer Joel Bray gently inhabiting, dancing and responding to his ancestral Wiradjuri Country. Bray consulted with Wagga Wagga Elders to create the work and was guided by Uncle James Ingram.
Parts of Bray's body are superimposed in the film, using chroma key technology, with natural textures including water, grass and rock, suggesting the intimate relationship First Nations people experience between body and Country.


You can learn more about Joel Bray and the work Giraaru Galing Gaanhagirri (The wind will bring rain) in the Ceremony Digital Publication here.
Watch Joel Bray's artist video for Giraaru Galing Gaanhagirri here.
Please note: Joel Bray is a performing artist that uses his body to create works of art inspired by his experiences and observations of the world. If you are undertaking research into Joel Bray's previous works and accessing the artist's website, please be advised that some of his works contain nudity and sexual references.


This program is made possible through the support of Learning & Digital Patron, Tim Fairfax AC.

For other programs for young people see Art IRL.