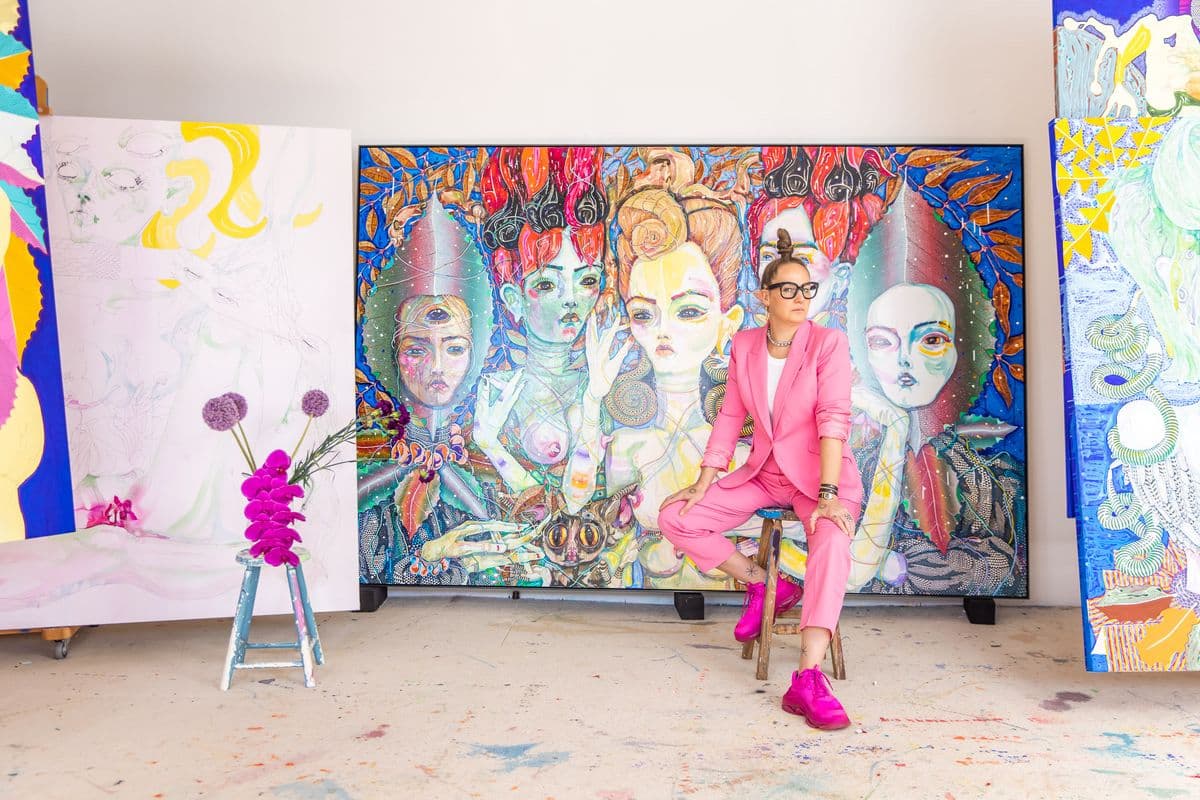 Introducing The Annual – a comprehensive publication published by the National Gallery.
Capturing the year that was in art and looking ahead, this annual publication will honour local conversations and concerns, while situating the Gallery within broader international conversations exploring issues facing artmaking and museums today.
National Gallery members receive The Annual as part of their membership. Join today.
For the National Gallery's 40th anniversary, the inaugural edition of The Annual will reflect upon the Gallery's past and future, its ethos, collection, and community, through contemporary design, great writing, interviews and photo-led stories by renowned writers and artists.
This issue will be edited by Australian novelist, screenwriter, art critic and former editor of the London-based contemporary arts magazine, Frieze, Jennifer Higgie. Higgie is also author of The Mirror and the Palette: 500 Years of Women's Self-Portraits, presenter of Bow Down, a podcast about women in art history and was a keynote speaker at the Gallery's 2020 Know My Name Conference.
The first edition of The Annual will be launched in December 2022.