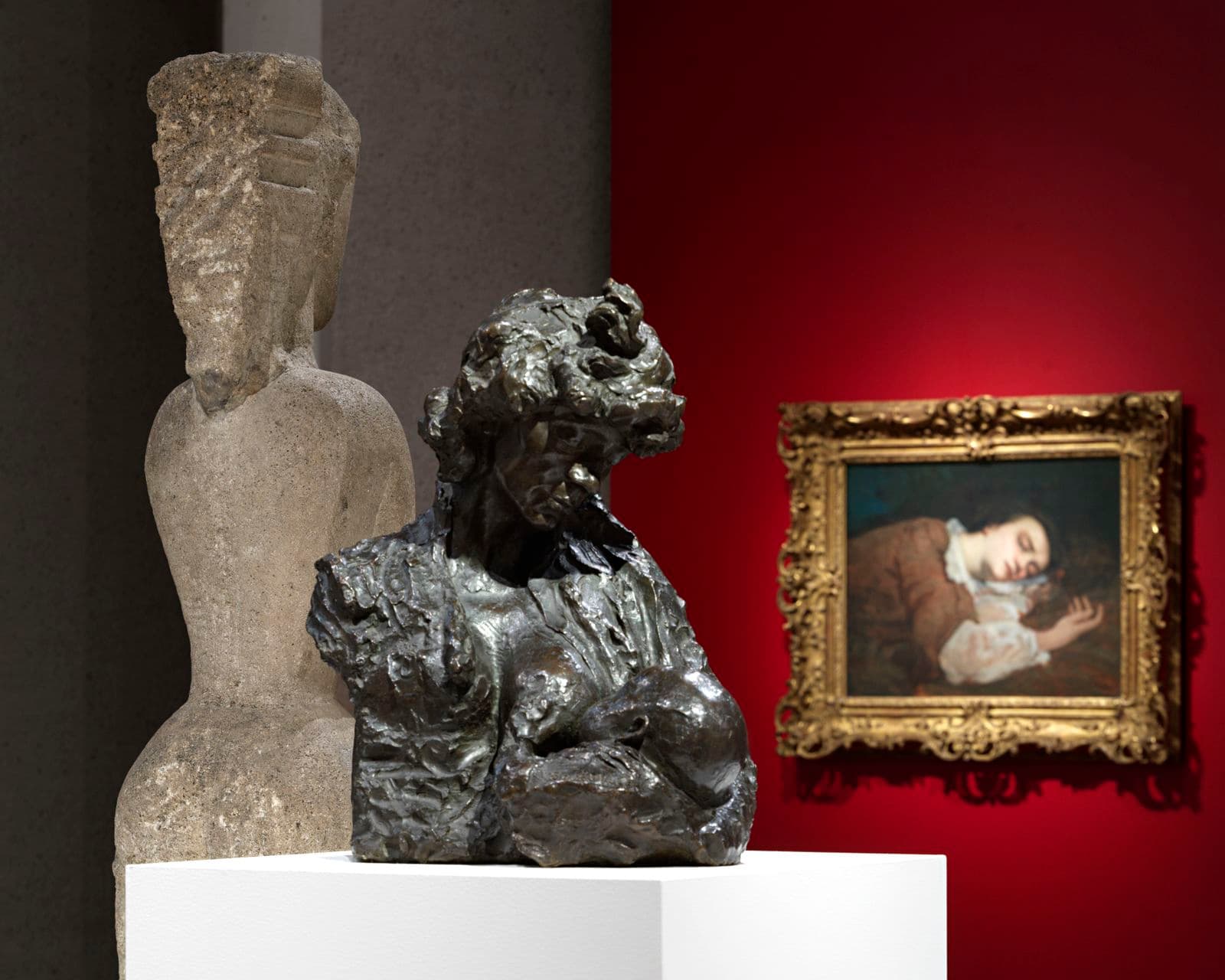 'Art is a cultural expression; a history of a people; a statement through a series of life experiences of self-definition; a recounting of an untold story; the bringing to light of a truth of history — a statement possibly unable to be made in any other way.'
About
---
The Gallery is currently undergoing critical building upgrades. During this time, some galleries within this exhibition are closed. To see what is currently open please visit the Gallery Changes page.

This major display, drawn from the collection, is inspired by the National Gallery's founding history. The Gallery's vision was to be a 'centre of art for the whole world'. Our collection reflects this ambition, drawing together some of the greatest achievements of artists from Australia, Asia, the Pacific, the Americas and Europe.
Worldwide is structured around pivotal works in the collection, at the heart of which is The Aboriginal Memorial of 200 dupun (hollow log coffins) from 1987–1988. One of the most significant installations in Australian art history, together these dupun stand as a memorial to all Aboriginal and Torres Strait Islander lives lost to colonial and ongoing conflict and trauma in Australia from 1788–1988.​
Working across time, place and media, the display charts aspects of modern art, the cultural traditions of Australia, Asia and the Pacific, the centrality of First Nations art to understanding place, and the radical experimentation of each era. It celebrates the diversity of art and cultures across the globe and shows how fundamental ideas such as landscape, abstraction, memory, the body and the power of art itself continue to resonate, demonstrating the interconnectedness of culture and our experience of the world.​
Bodhisattva group
On Friday 28 July 2023, the National Gallery repatriated three bronze sculptures to the Kingdom of Cambodia.
The works of art repatriated are Avalokiteshvara Padmapani, Vajrapani and Avalokiteshvara Padmapani. This repatriation is the result of a decades-long and highly valued collaboration between the National Gallery and the Ministry of Culture and Fine Arts in Cambodia.
Following consultations with the Kingdom of Cambodia, the sculptures are now on display at the National Gallery, where they will remain for up to three years while the Cambodian Government prepares their new home in the kingdom's capital.