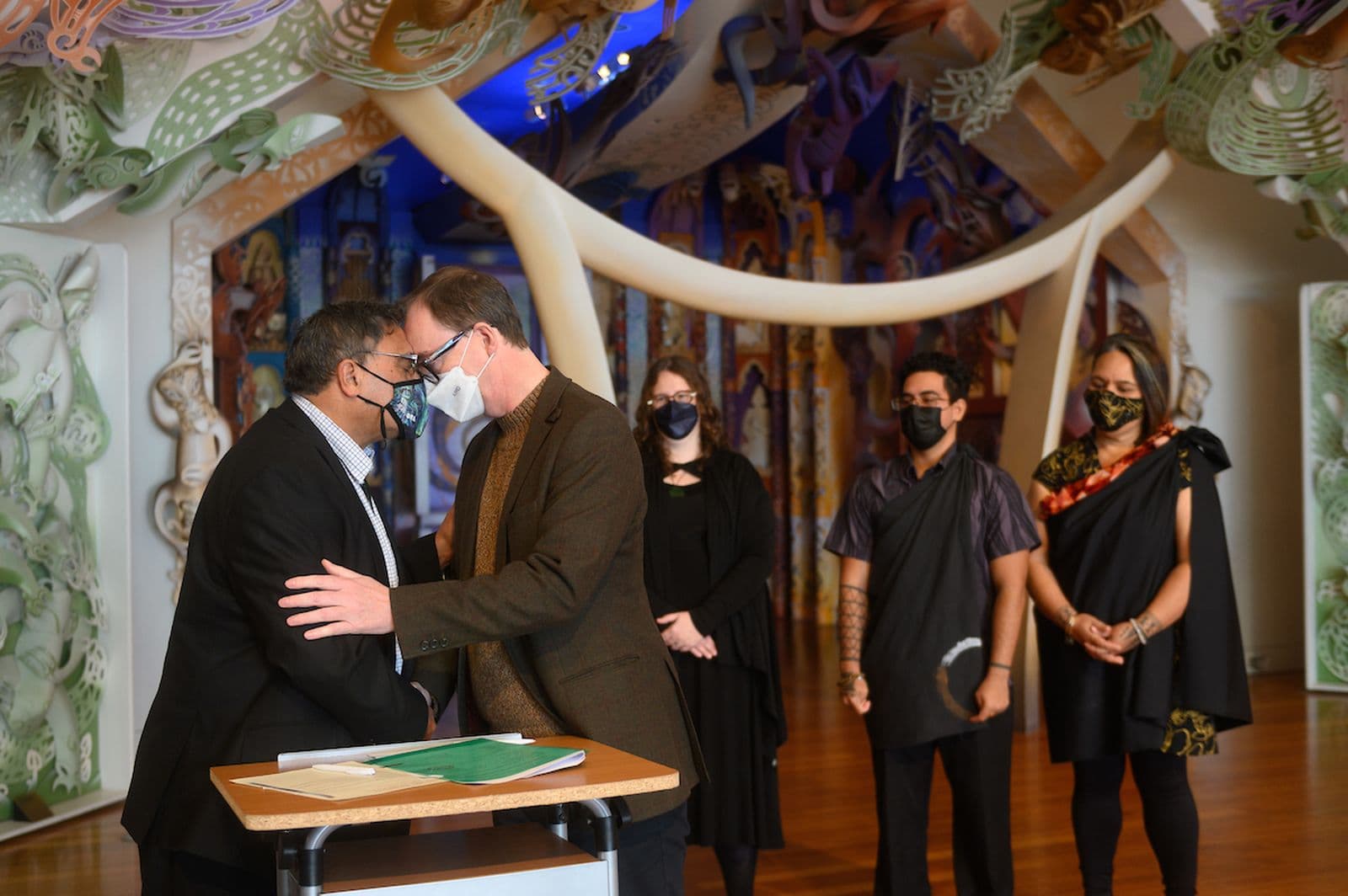 Understanding where our collection comes from
The provenance of an artwork tells us the history of the work's ownership from the time the work is created to when it is acquired by the gallery. Provenance is used to help confirm legal ownership of a work of art. Knowing the history of ownership also provides us with other valuable historical information, such as its cultural significance, or how the work might have influenced other artists at the time.
We are committed to only acquiring works of art in line with the highest standards of due diligence. Due diligence involves a complete assessment of the work's past and current ownership. This assists us in:
evaluating the work's authenticity
identifying any gaps in its history of ownership
thoroughly investigating any gaps or concerns about its ownership
considering cultural sensitivities and ethical issues
establishing that the work was lawfully obtained.
In July 2021, the National Gallery introduced a new provenance assessment framework. If, on the balance of probability, the Gallery considers a work was likely stolen, illegally excavated, exported in contravention of the law of a foreign country, or unethically acquired, we take all the necessary steps to return it to its country or community of origin. This process is known as deaccession and repatriation.
You can find out more about artworks held in our national collection here.
Do you have information about any of the works of art in our collection?
We would love to hear from you. To share your knowledge, please email us at provenance@nga.gov.au.
Projects
Investigating the provenance of our collections
The Gallery is currently reviewing the provenance of several of our significant collections. Compiling an accurate and unbroken history of ownership is a long process. Documentation may be lost or intentionally hidden, such as during wartime, or never have existed. Oral histories of works passed on as family heirlooms may become distorted and people selling work through dealers or auction houses may have requested their identity remain anonymous. We continually update the National Gallery website as new information is uncovered.
You can find out more about artworks held in our national collection here.
Repatriations
Since 2014, the Gallery has repatriated over 200 works of art to their countries of origin. This essential collection review is part of an ongoing commitment to ethical collection management.
Enquiries & Claims
Art Enquiries and Claims
Follow the Art Enquiries and Claims Handling Procedure to make a claim or enquiry about a work of art in the collection of the National Gallery or on loan to us, or if you want additional information about a work.