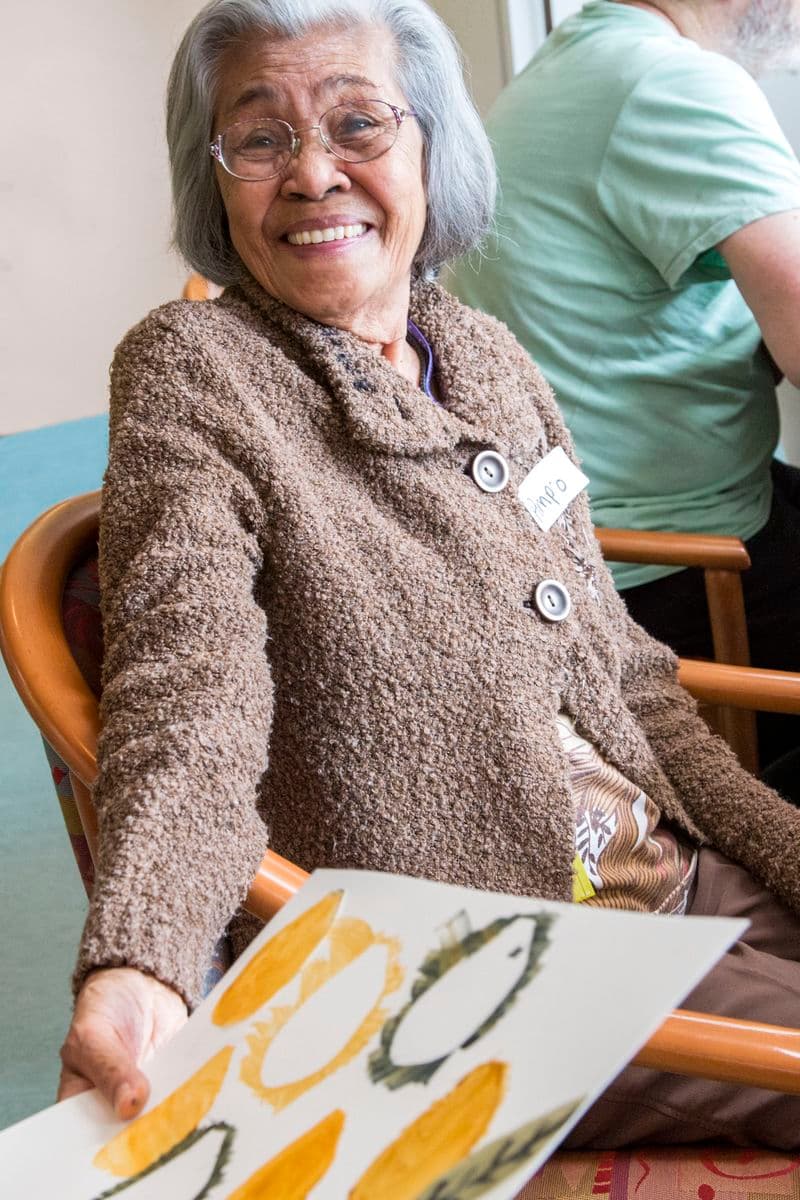 The Gallery is dedicated to connecting communities near and far with art, artists and the national collection.
Developed in collaboration with communities and cultural organisations around Australia, our outreach programs enable audiences across the country to engage with the National Gallery, our collections, exhibitions and programs.
We work with cultural and community organisations, schools and partners to develop tailored learning experiences. We connect with communities through the National Gallery's touring exhibition program which brings artworks from the national collection and associated learning opportunities to communities around the country.
Our outreach programs can include talks, workshops, tours, training, professional development and unique art experiences with opportunities to connect in person and online.
We develop programs and activities for:
Community participation
Audiences with disability or access requirements
Primary, secondary and tertiary students
Education and cultural sector professionals
For more information, please contact us at learning@nga.gov.au.
The National Gallery's Outreach program is supported by the John T Reid Charitable Trusts.
Supported by
John T Reid Charitable Trusts Logo
Outreach Engagement
Students
Supporting opportunities for students to meet and work with artists via workshops and programs that connect to the Gallery's collection through travelling exhibitions and online.
Community participation
Public programs and experiences, including workshops, demonstrations, discussion-based tours, artist talks and more, co-developed for a range of audiences including families, adults and community groups.
Access
Programs and resources for people with disability and access requirements, including live and online audio-described tours and tactile workshops for people who are Blind or have low-vision; Auslan-interpreted tours and captioned online talks for audiences who are Deaf or hard of hearing; discussion-based tours and art-making workshops for people living with Dementia; Art in Recovery programs for people recovering their mental health; and Art with Carers, an onsite and online program for people with caring responsibilities.
Professional Learning
Professional learning delivered by National Gallery staff, including programs for arts and health workers in association with our Art and Dementia and Artmed programs; and programs and resources for primary, secondary and early learning teachers.